Dentist in Boyne City, MI
The brief descriptions below are designed to familiarize you with our staff's training, professional credentials and work experience.
Jennifer S. Larson, DDS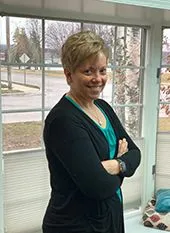 Dr. Jennifer Larson graduated from the University of Michigan School of Dentistry in 2006. She also holds a Bachelors Degree from Hope College in Holland, Michigan and a Master of Physical Therapy degree from Emory University in Atlanta, GA. Dr. Larson enjoys exploring beautiful northern Michigan, hiking and camping with her daughter and their yellow Labrador Retriever, Lilly.
EDUCATION
Doctor of Dental Surgery (DDS) 2006 | University of Michigan, Ann Arbor, MI.
Master of Physical Therapy (MPT) 1991 | Emory University, Atlanta, GA
B.A., Biology 1988 | Hope College, Holland, MI.
RELEVANT EXPERIENCE

General Dentist
Michigan Community Dental Clinics, East Jordan, MI
2006-2008

Provide comprehensive general dentistry services to underserved clients whom are either uninsured or are Medicaid recipients in Rural Northern Lower Michigan. Also, participate in various community education events such as presentations in the local elementary schools regarding oral health.
General Dentist
Hamilton Community Health Network, Flint, MI
2006-2008

Provided general dentistry services to the underserved of inner city Flint. Also, participated in numerous health fairs and other community education events to promote oral health and access to care.
Student Internship

Wadsworth Dental Clinic, Saginaw, MI - 2005
As a third year dental student, provided emergency and restorative dental services to patients in a community health clinic setting. These patients were primarily uninsured or Medicaid recipients.
Bay Cliff Children's Health Camp, Marquette, MI. - 2005
As a third year dental student I spent a week as part of a multidisciplinary health care team providing dental services to children from disadvantaged backgrounds.
HONORS / AWARDS
University of Michigan Center for the Education of Women, Margaret Dodd Towsley Scholarship 2005
NCAA Post Graduate Scholarship 1988
NCAA Academic All American (swimming) 1985-1988
Phi Beta Kappa (Hope College, Holland, MI) 1988
Magna Cum Laude (Hope College, Holland, MI) 1998

PROFESSIONAL ASSOCIATIONS
President, Vacationland District Dental Society 2011
Member, American Dental Association 2006-present
Member, American Student Dental Association 200 1-2006
Alpha Omega Dental Fraternity 2004-2006
Christian Martin, RDA
Christian has been a practicing Dental Assistant since 2003, and a Registered Dental Assistant since 2006. She has earned special certification through the State of Michigan Board of Dentistry, allowing her to perform expanded functions of patient care in our practice. A skilled and very valuable asset to our practice, she enjoys biking, hiking and camping in beautiful Northern Michigan in her free time.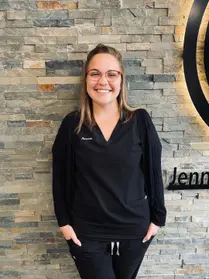 Alex Burris, Front office
Alex has been in the Dental field since 2017. Before coming to our office, she managed a dental office, leading a team. She decided after a career in sales, that she had a passion for people and dentistry. A great asset to our front desk! In her free time, she spends time with her Golden Retriever and enjoys being outside as much as possible!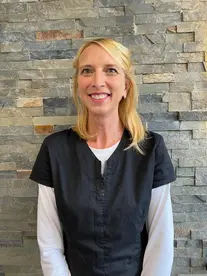 Rachel Ambrose, Dental Assistant
Rachel has been a Dental Assistant for over 20 years and loves being a part of the Park View team. Rachel on her free time enjoys biking on her E-bike, fishing in the UP with her parents, and has a strong hobby for crochet anything and everything.
Lexi Lambert, R.D.H.
Biography coming soon!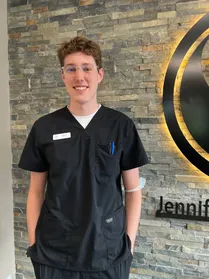 Quin Bortel, Dental Assistant
Recent College graduate from Alma College, Quin has been with us since the end of 2020. Quin is an aspiring dental student looking to begin his Dental career with dental school in the fall of 2022. He enjoys his time spent outdoors on Lake Charlevoix with his friends and family, while also getting on the slopes whenever he can in the winter.
Sheryl Evans, Dental Assistant
Sheryl has been in the dental field for over 2 decades. She enjoys visiting with patients and making them smile. Sheryl started working here with us in early 2021 and is a great addition to the team. When she isn't assisting, you can find her kayaking with her husband or spending time with friends and family.